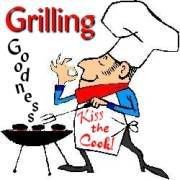 I found this interesting Happy Friday MEME (I know, it's Saturday... better late than never.. right?) Every week she as another neat getting to know you questions. If you decide to particiate Mr. Linky is over at Tina's
Golden Goodness blog
Here are the questions for this week:
1. Do you and your spouse still celebrate Valentine's Day?
Of course! We have celebrated since 1973!
2. When's the last time you licked a stamp?
wow good question! Since they already come with sticky on them... I would say about 5 years ago?
3. How many clocks are in your home?
No actual clocks... per say... but there are ones on the electronic appliances...
4. What holiday is closest to your birthday?
Thanksgiving... I believe this year it will actually be on Thanksgiving.
5. Do you cook anything the same way your mother made it when you were growing up?
Not really... maybe a cookie or cake recipe
6. Do you pay bills online?
7. Will you be gathering to watch the Super Bowl on Sunday?
Of course... we live in Phoenix! Go Cardinals!!!
8. Have you treated yourself to something this week?
Yes, dessert!!! Chocolate Cake!
~~~~~~~~~~~~~~~~~~~~~~~~~~~~~~~~~~~~