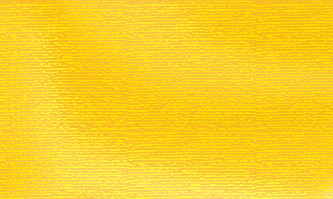 SpiritualGraphics.com

Please leave your prayer requests here. Don't forget to come back and give us updates too. It is our privelege to pray for you and your loved ones.
If you know someone in the military, please leave their name, rank, and where they are stationed along with any other request you may have. If you desire us to email them or mail them, please leave that information here too. I will have a place on my blog just for the military prayer.
Prayer Requests
His grace is sufficient.
3/14/09 recieved a call a couple of hours about a young friend in Kentucky. She is 20 yrs old 24 weeks pregnant and started leaking fluid. she has been rushed to the hospital. Please pray for her and her baby.
Sunny
At Damsel - Her health
Luvs4sons
at Do You Weary – Lord is taking her on a spiritual journal.
Dee
Dee – Mother has breast cancer and just had surgery and will have chemo soon. Son Jon getting ready to go back over to Afghanistan for his second tour. Please keep Jon and the family in your prayers.
Donetta
continue to heal from P.T.S.D.
Riggs family
for precious Abby's critical health issues
Kiki
prayer for her daughter Rachel's health and the doctors to find the right medication to help with her pain. Pray for complete healing.....
Michele (myself)- For my stepfather, Chris who has kidney failure and is going through dialysis.
Michele (myself) health. My chronic pain and illnesses are in a flare. To stay strong and motivated with loosing weight and getting healthy. as of today.... I have lost 45 pounds...
My 14 year old grandson Travis – Has scoliosis - and Connective Tissue Disease.
My husband Jim has begun a six month's sabbatical. Pray for renewal, revival, and refreshment.
Our church to utilize this time to do the same, and to grow in their knowledge of how to minister to their pastor and family.
A woman
who is having marital problems.A woman whose husband has been into pornography for 25 years.
A woman
asks for prayer: She has much of the same illnesses as I do. She is Christian. She is suffering a great deal and desperately needs prayer. She is so tired of the struggle in her life she says she sometimes feels like she should give up and die. Please pray as she has turned to me for help but I have not heard from her in a while. She lives in another country.
Bethany
- Her husband's Mammaw passed away this past week.
Denise
- Her health and financial and job situations with hubby.
Darlene
mom's health. Financial needs. Her daughter is still running from God and our family
Jennifer
- Please pray for Roger (hubby) who is taking a huge exam on March 24th for his CHMM...Certified Hazardous Material Manager. This is an extremely difficult test to take.Please pray specifically that he will retain and be able to recall all that he has been studying over the past several months. This is very, very important and can be very overwhelming.
Jensmere
: prayer for her family. It has been a difficult week with her Dad. As a result, her is flaring with multiple areas of tendonitis, headaches and my bp is high.
Leslie
- I am in pain. You know I control my pain with diet and it works fabulously...but this entire week it has not! It is on the right side of my neck and head where I crushed that vertebral artery in September in my traumtic bike accident with a tree...I have degenerative disc disease so it could be a slipped disc in that area. I am having VERY painful spasms that come and go and some come and stay. But the idea of that blood clot being there...makes it all tenouous. May not be related to the clot.. I do not know. But been on flexeril and vicodan all week...I have good hours on the vicodan...makes me think it is my disc...anyway...just wanted prayer for relief...and wisdom for doctor if I have to go next week.
Michele - (myself) - Pray for the Davis Family. Their one month old grandson went home with the Lord today. He was born without being able to clot his blood and died of liver failure.
Heather - her father in-law lost his job today. Pray for their finances... he is 60 years old... his wife is disabled.
Michele - my husband's grown nephew, Jeff, will have his tonsils removed on friday this week. Also he has been out of work for three years. He is looking for a job, but also has severe Crohn's disease.
Michele - a friend of mine, Sharon, has a blocked bile duct and causing problems with pancreatist... they need to unclog the duct... they have tried three times already but has not worked yet. Pray that the next surgery will take care of the problem.